Snap & Win Phototaking Contest!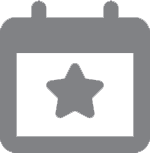 26 Nov 2021 - 26 Dec 2021
Snap & Win!
26 November – 26 December 2021
Be one of the 10 lucky winners to walk away with $20 SSC Gift Vouchers when you submit a photo taken with the Christmas display at Level 1 Atrium!
How to participate:
1. Take a photo with the Christmas display at SSC Level 1 Atrium.
2. Post the picture on your IG or FB account and hashtag #FunatSSC.
3. DM us your lovely pictures on IG or Post your pictures in the comments below on FB.
T&Cs apply.