Merry Rewards!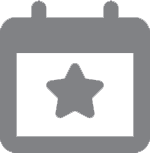 20 Nov 2020 - 3 Jan 2021
Level 2 Information Counter
Merry Rewards!
-SSC $5 Voucher Fully Redeemed-
Redeem a set of festive Gift Wrappers with a minimum spending of $20**!
*Maximum of 3 same-day combined receipts. **Maximum of 2 same-day combined receipts. Limited to 1 redemption per shopper per day on a first-come, first-served and while-stocks-last basis, regardless of total spending. Redemption must be made on the same day of purchase. Information is correct at time of print and is subject to change without prior notice. Pictures shown are for illustrative purposes only. By participating in this redemption, the participant agrees to receive SMS and email communication from SSC pertaining to future events and promotions. Other terms and conditions may apply.