MyRepublic: 10Gbps Broadband Deals
#B1-18
FREE $50 Shopping Vouchers with every 10Gbps sign up or recontract!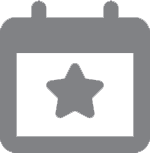 End on 3 Oct 2023
Unleash the Future of Broadband with our HyperSpeed 10Gbps Broadband Deals – from ONLY $59.99/mth!
Enjoy up to 10x faster downloading and surfing, eliminating the frustration of buffering and sluggish downloads. Our new 10Gbps lineup is designed for Singaporeans who demand ultra-fast bandwidth for multiple devices at home.
Benefit from hassle-free streaming in high resolution for gaming, uninterrupted video streaming without lag, and ultra-low latency with FREE custom networking routing– embrace the future of broadband with HyperSpeed 10Gbps.
Terms and Conditions

Please refer here for more information.
Store details
Opening Hours
11am to 9pm